Document Indexing and Management
Search and Retrieve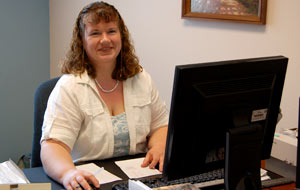 Your business runs on information. The ability to easily access that information is crucial to your operational efficiency and ultimately, your bottom line.
Sometimes clients come to us with a paper filing system or other hard copies that need scanned and captured before we can index their data. Other times, their data is already in an electronic format, but isn't readily searchable and accessible. Either way, we have the solution to their — and YOUR — problem.
That's our main passion here at IDSI: transforming your vital data into a format that you can access...
...Easier
We'll organize your data into a logical hierarchy and provide you with an index so you know where to look.
...Faster
We'll add metadata and tags so that you can find the information you need with a quick search.
...Smarter
Data comes back to you in a format that's very flexible and can be accessed a variety of ways.
...Anywhere
Authorized users will be able to search and retrieve information from your document management system anytime, anywhere.